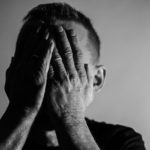 When Michael lost his job, he also lost his health coverage. As someone living with depression and severe mental illnesses, quality, affordable health coverage was essential to his well-being. On top of the stress of handling his mental health without coverage, Michael was also in the middle of an effort to overcome his substance use disorder. Though he applied for unemployment benefits on his own, Michael knew he would need proper coverage and services to help him on his path for recovery.
Continuing down the road of self-empowerment, Michael reached out to Legal Council for help in applying for medication assistance. He was approved for these services in no time, with his premiums fully covered by the State. With the return of his health coverage and without extra added costs, he received life-changing care for his mental health and his substance use disorder.
After addressing Michael's more urgent problems with health coverage, Legal Council helped him find other forms of support for building a better and healthier future. As his unemployment benefits were exhausted, Legal Council successfully applied for food assistance and further coverage through Medicaid. Receiving these services allowed Michael to put food on his table and to continue his medical treatment.
But without his unemployment benefits, he couldn't pay his bills. He soon fell behind on his rent and found himself facing eviction. Legal Council connected him to a bankruptcy attorney, who helped Michael file for bankruptcy and prevent his eviction. With a roof still over his head and with successful medical treatment, Michael quickly found a new full-time job with benefits.
Without health coverage, Michael couldn't receive treatment for his mental illness and for his substance use disorder. Without this treatment, he couldn't keep a job, and without a job, he couldn't pay for food or for housing, threatening his health even more. Michael was stuck. But with the support of Legal Council advocates, he received all of the resources he needed to improve his health, find a job, and flourish.