Feature: Win for Lead-Poisoned Children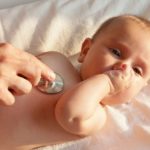 Georgetown CCF's Say Ahhh! blog invited our Children & Families program to write a feature on Legal Council's legislative victory that ensures children exposed to lead receive Early Intervention services.
Effectively linking children with elevated [blood lead levels] to critical services, such as IDEA Part C Early Intervention (available in all 50 states), early on in their exposure can be essential to reducing the impact lead has on their health and development, as the timing maximizes the efficacy of developmental intervention. With this in mind, Legal Council for Health Justice led the charge in Illinois to secure increased access to essential early childhood supports and services for lead-exposed children.

The amendatory language is simple and straightforward. The law's benefit has the potential to reach the almost 3,000 birth to three-year-old infants and toddlers who are lead-poisoned in Illinois each year. Highlights of P.A. 101-0010 include:

Addition of "exposure to a toxic substance" to the list of medical conditions that typically result in developmental delay. Lead is considered a toxic substance under this new language.
Clarification of the list of medical conditions resulting in high probability of developmental delay to include lead poisoning confirmed by an venous blood draw resulting in an elevated BLL of  5 µg/dL or above.
Access to Early Intervention (EI) – a program that administers therapies and supportive services to young children and their families – for those children with confirmed elevated BLLs.
Statewide implementation by July 2020.
Thank you to Georgetown CCF for their continued support. Find out more about this milestone spearheaded by Legal Council and how this amendment will help children impacted by lead on Georgetown CCF's blog.