Federal Court Rules Against the Affordable Care Act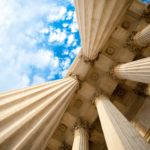 Last week, in the case of Texas v. United States, a rogue Judge ignored U.S. Supreme Court precedent and reasoning to find that the Affordable Care Act (A.C.A) is unconstitutional. This decision threatens healthcare access, quality of coverage, and financial protections that the A.C.A guarantees Americans.. As just one example of the importance of the A.C.A, today there are about 133 million Americans with pre-existing conditions and 20 million who rely on A.C.A for health care and who could lose access to affordable, comprehensive health coverage if this ruling were to survive the coming appeals.
Even though the Affordable Care Act is wildly popular and supported by millions of Americans, the A.C.A has faced more than 70 repeal attempts, countless lawsuits, review by the Supreme Court, and administrative attacks that Trump's agencies continually enact.
Protect Our Care Illinois, a statewide coalition of advocates and health care providers and of which Legal Council is a lead agency, released the following statement on Saturday:
"Friday's misguided ruling will not deter us: we will continue to fight in court for the health and well-being of Illinoisans and all Americans. Protect Our Care Illinois urges Texas and the coalition of challengers to work to reduce the number of uninsured families across our country instead of playing politics and trying to dismantle existing funding that makes coverage affordable and overturning critical consumer protections."
Even though Judge O'Connor's ruling is disappointing, it's important to remember:
The A.C.A still stands. Medicaid expansion, protections for people with pre-existing conditions, and the Health Insurance Marketplace remain intact.
This ruling does not take effect immediately and is being appealed. This is a lower court decision and national and state advocates are ready to appeal.
This decision does not impact those who just successfully completed open enrollment, which closed on Dec. 15.
In these perilous times we want you to know that alongside our Protect Our Care IL friends and allies, Legal Council will continue the fight for the health and well-being for everyone in our communities, our cities and our state. Healthcare is a human right!