Chicago Public Schools advocacy pays off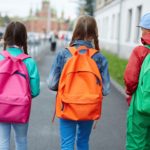 Recently, the Chicago Public Schools (CPS) Board of Education passed a rule that requires any proposed changes to the district's education policies and procedures to be published online for a 30-day public comment period.
Many have advocated for this change for years, including Legal Council. In 2016, the school district secretly changed its special education policies to remove services without public notice. Students were left without the services they needed to learn and grow, and parents were left confused. This past legislative session, Legal Council advocates helped craft a bill that would require public notice for any changes to special education policies. While that legislation did pass, the rule implemented by the CPS Board goes even further, requiring all policies to be published online for comment, not just special education.
We are grateful to the CPS Board of Education for enforcing this rule, and we are hopeful that this positive change is one of many to come from the district. A special thank you to our special education advocates for continuously pushing CPS and other officials to protect the rights of Illinois students and their families.
The new CPS rules are available here.