STATEMENT: "Being Black in America shouldn't be bad for your health"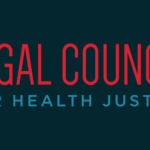 "Being Black in America shouldn't be bad for your health" – Legal Council Stands with Protesters
Racism is this country's biggest public health threat.
George Floyd's murder—along with Breonna Taylor, Ahmaud Arbery, Tony McDade, and so many more—is an atrocious outcome of a centuries-long legacy of violence against Black people and Black communities in the United States. This violence is made possible by the systems in this country that uphold institutional racism, and that permit state-sanctioned attacks on Black lives.
The systems that allow for the ongoing violence against Black Americans are the same systems that have kept Black communities from equal access to health care, community investment, income, and other resources that affect individual health. And with every Black life lost to state-sanctioned violence comes trauma that cycles through generations of Black families, leaving a lasting impact on the mental and physical health of entire communities.
Legal Council for Health Justice stands with protesters in Chicago and across the country working to achieve racial justice. And we stand against those who uphold racism, bigotry, and violence. We re-commit ourselves to: engagement with communities of color as allies in the fight against racism and health inequities; using our resources in service to communities' expressed priorities; and helping communities build power in the fight for health justice.
Being Black in America shouldn't be bad for your health. We must continue the fight to change our systems and structures so that they work well for everyone, especially for BIPOC (Black, Indigenous, and People of Color) members of our communities. We must act to strengthen the health and well-being of Black communities by demanding justice, accountability, and equitable resource allocation. And we must fight racism every time we encounter it.