American Rescue Plan Promises Relief for Illinois Families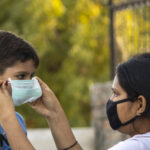 President Biden has signed the American Rescue Plan, a historic economic relief bill that combats the worst of the COVID-19 pandemic's effects by providing funding assistance to state and local governments, schools, and small businesses, as well as stimulus payments to individuals and families.
Here are just a few of the key points included in the bill:
Stimulus payments
Individuals earning up to $75,000 will receive $1,400 stimulus payments and married couples earning up to $150,000 will get $2,800, plus payments for any dependents.
Unemployment insurance and food assistance
The bill extends the existing $300 additional weekly unemployment benefit through September 6, providing crucial funds to the millions of Americans who lost their jobs as a result of the pandemic. The bill also extends a 15% increase in SNAP benefits through September. Combined, these provisions are expected to cut the national poverty rate by more than one-third over the next year, with an Urban Institute analysis projecting this decrease will be even greater for Black (42%) and Latinx (39%) Americans, resulting in a decrease in racial and ethnic economic disparity.
Child poverty
Perhaps most dramatic is the action the bill takes to reduce child poverty. The American Rescue Plan significantly expands the child tax credit, allowing families to receive $3,000 a year for each child ages 6 to 17, and $3,600 for each child under 6. A provision in the bill allows these payments to be sent 'periodically' rather than once annually, with the intention of providing more regular payments to families struggling to make ends meet.
The bill also expands the child and dependent care tax credit—which provides tax cuts for parents with low to middle incomes paying for child care—up to $4,000 for one child or dependent and $8,000 for two or more children/dependents. The full benefits will be available to the parents of 93% of children.
Although these provisions will only be in place for the next year, they will result in a significant flow of income for struggling families that could have life-changing benefits for both children and parents. In fact, a study by the Center on Poverty and Social Policy at Columbia University found that the bill could cut child poverty in half. Given what we know about the lifelong negative effects of childhood poverty on health and wellness, such an effect would be nothing short of revolutionary.
Medicaid, child coverage, and affordable care
Alongside reducing child poverty, the bill includes provisions to increase health coverage. For states that have yet to expand Medicaid, the bill offers incentives through additional federal funding. And for birthing parents in pregnancy-related Medicaid and CHIP coverage, the bill establishes a new option for states to extend postpartum coverage to one year. This is a particularly important development given the current cutoff for postpartum coverage is 60 days, while the United States has the highest rate of maternal deaths in the developed world. 
The bill also substantially increases subsidies for the purchase of health plans offered through the Affordable Care Act marketplace, which has seen an encouraging uptick in sign-ups thanks to a special enrollment period enacted by President Biden.
Legal Council is extremely encouraged by the American Rescue Plan's meaningful investment in the health and security of individuals and families, and looks forward to continued efforts to remedy the systemic inequities that have been made more transparent by the pandemic.