SNAP Work Requirements for ABAWDs Temporarily Suspended During State of Emergency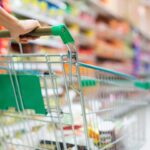 View ABAWD Flyer: English | Spanish
The Families First Coronavirus Response Act (FFCRA) passed by the US Congress temporarily suspends work requirements for Able-Bodied Adults Without Dependents (or ABAWDs) during this state of emergency.
Starting April 1, 2020, the SNAP work requirement for ABAWDs will be temporarily suspended in EVERY COUNTY IN ILLINOIS (including Cook County and DuPage County.) No one should be required to work 80 hours in order to keep their SNAP.
It is currently unknown when/if the work requirement will be reinstated in Illinois.
If you need food during this crisis:
Apply online for SNAP benefits at www.abe.illinois.gov
If you need help applying for SNAP benefits, call the Greater Chicago Food Depository (GCFD) at (773) 843-5416.
To find a food pantry near you, use the food locator at www.chicagosfoodbank.org/find-food/.
IL Hunger Coalition Hunger Hotline provides screening, referral, application assistance, and case management for all nutrition and health programs statewide in English and Spanish. 1 800-359-2163.