Tackling Inequities on Chicago's South Side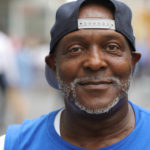 Legal Council for Health Justice is thrilled to announce that we are expanding our services and redesigning our service delivery model to be more accessible to Chicago's South Side residents living with or impacted by HIV. 
Extreme inequities faced by underserved Black and brown communities have resulted in devastating health disparities. While the COVID-19 public health crisis has made these disparities even more stark, the pandemic has also shown the power of legal aid provided through medical-legal partnerships (MLPs) to ameliorate these harms.
Recognizing the importance of sharing both our power and our advocacy tools directly with the communities we serve through this expansion, Legal Council is designing a unique and innovative MLP which will be created and operated out of an understanding that the communities we work in are the experts on their own experiences and needs. We share this vision with our partner in this effort, Christian Community Health Center (CCHC), which provides comprehensive services to residents on the far South Side and South Suburbs. We are thrilled to partner with CCHC and grateful for their deep connections within the community and commitment to this new vision for MLP.
Legal Council is also increasing legal services to the South Side by making additional investments in existing projects. We are restarting our MLP with Friend Health, a federally qualified health center serving several predominantly Black communities.
This South Side expansion will help fill the void of legal services available in those communities, and that our mission to engage with the community as experts in their own strengths and priorities will help us take meaningful steps to end health inequities. Legal Council is eager to make this meaningful stride forward in securing a life of dignity and opportunity for all, regardless of zip code.