Our Advocates Never Sleep: Program Director Receives Public Health Advocacy Award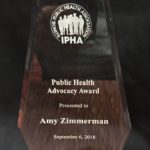 Congratulations to Amy Zimmerman, Legal Council's Director of Children & Families Partnerships, for receiving the Public Health Advocacy Award this past week!
The Illinois Public Health Association's Public Health Advocacy Award is awarded to an advocate whose outstanding accomplishments have bettered public health in Illinois.
Amy oversees child health policy and program development tackling health disparities among children and families. Over her years of practice, Amy has spearheaded legislative initiatives and helped to implement groundbreaking health policies. Amy's nonstop advocacy efforts have helped produce life-saving IL legislation such as the recent passage of the Stock Asthma Rescue Medication bill, now signed into law by Gov. Rauner. Under her leadership, our children's Medical-Legal Partnership work received the National Outstanding Medical Legal Partnership Award in 2013.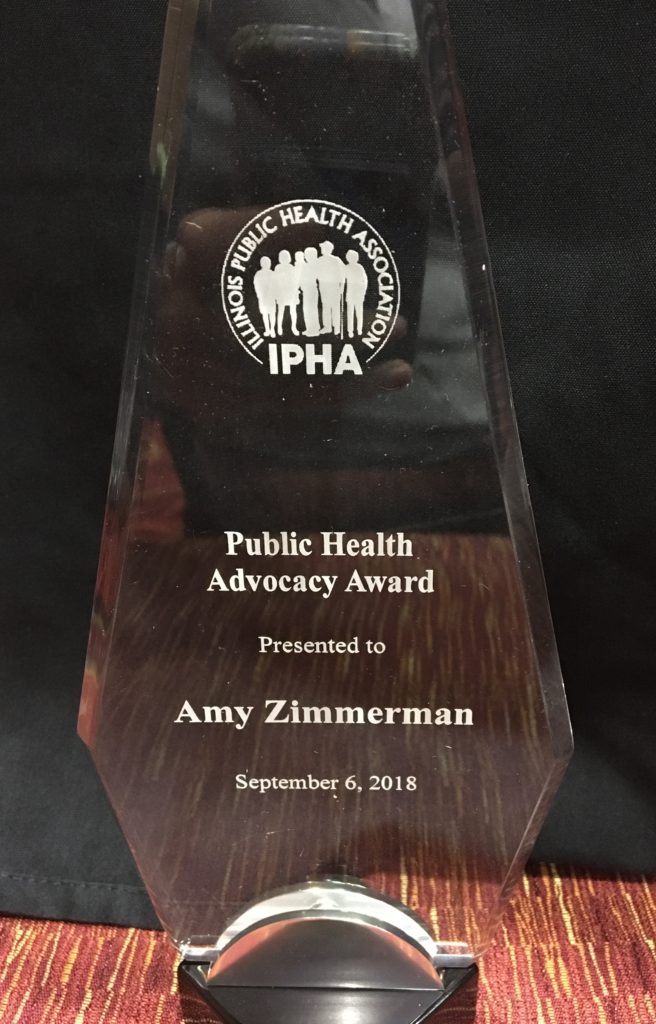 Our children & families program serves children living with chronic illnesses or disabilities. Along with direct legal assistance, this program also leads extensive educational outreach across the state and nation. This program recently was awarded $600,000 by Illinois Children's Healthcare Foundation to innovate and evaluate new approaches to childhood lead poisoning.
Thank you Amy and our children's program for your dedication to serving Illinois children and families facing barriers due to illnesses or disabilities!