Low-Wage Workers & Low-Income Communities Struggle Against COVID-19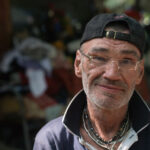 Much of the world has been forced to adapt since the U.S. declared a national state of emergency in response to the COVID-19 health crisis. Across the country, schools have been forced to close, and businesses that are able to have transitioned to remote work while other non-essential services have closed their doors. In response to this public health crisis, new policies have been implemented: Unemployment benefits are now offered to those left without work because of the Coronavirus, Medicaid funding was expanded in Illinois, and Congress passed a $2 Trillion Coronavirus Aid Package (CARES Act) to provide emergency relief funds. These provisions and solutions may be beneficial to some, but are they meeting the needs of communities most at risk from this pandemic? 
Currently the greatest deterrents of contacting the virus are social distancing, self-quarantine, frequently washing hands, and sanitizing commonly touched surfaces. While these prevention methods seem simple, they're not always possible for some people. The luxury of working remote, social distancing, or even washing hands frequently is not universal. It's not unusual for low-income large families to live in small homes, which makes social distancing difficult given the lack of space. And families who consist of low-wage essential workers may not be able to afford missing a paycheck, while many are still working without the availability of sick pay. 
"Low-wage workers, including 70 percent of those in the bottom 10 percent of wage earners, are the least likely to have jobs with paid sick days."(Source)
Parents of young children are now tasked with the challenge of 24-hour home care while simultaneously managing to go to work to provide for their families. While many school districts like Chicago Public Schools are offering meal sites for families to pick-up food, many Illinois families still struggle to keep food on the table, especially as shelves are left empty at grocery stores and food banks close because of supply shortages.
Additionally, many college students who have low or no incomes don't have the means to complete their education. Without libraries and other public institutions, many students can't access the internet and or technology. For many of these students, their institutions were a main source of food, shelter and income (through work-study). 
"Those communities that are marginalized, that are under-resourced or underserved, will always suffer more during a crisis like this," says David Acosta, MD, the AAMC's chief diversity and inclusion officer. "Any health inequities that they already experience will only be exacerbated by a pandemic."(Source)
The lives of individuals in low-income communities are being severely impacted by provisions not adequate enough to assist them. More needs to be done in order to provide economic relief and public health safety to all citizens. 
This public health crisis has exposed the systemic inequities that people with low incomes face. Yet, during this pandemic, many of the jobs deemed "essential" are low-wage jobs–like grocery store employees, nurse's aids, or bus drivers. While low-wage workers put their lives on the frontlines during this pandemic, their health, well-being, and safety should be priorities in all public health crisis response procedures.