Legal Council for Health Justice Invites Guests to a Night in Hollywood on May 4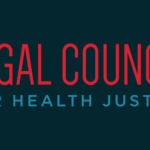 FOR IMMEDIATE RELEASE
April 23, 2019
For more information, contact Kevin Mork at 312.605.1976 or kjmork@legalcouncil.org.
Legal Council for Health Justice Invites Guests to a Night in Hollywood on May 4
Chicago, Ill.—Legal Council for Health Justice will host its fifth annual May Ball at the historic, HGTV-featured home of Dr. Nabeela Rasheed in Chicago's West Loop on Saturday, May 4. Philip Tortorich, founding partner at Actuate Law LLC, is the honorary chair. All proceeds from the ball directly support Legal Council's programs providing free, expert legal help to individuals with low incomes who are living with HIV, facing homelessness and children with chronic illnesses.
The theme for this year's ball is Hollywood: Glitz and Glamour and features cuisine by Gem Catering, cocktails by Sidetrack, entertainment by DJ Nevin, and other surprises.
Jena Levin, President of the Board of Directors commented, "Legal Council continues to provide expert legal assistance  to some of the most vulnerable in our communities across the region  and has honored this mission for more than three decades. I am grateful to Phil for chairing the May Ball and to Nabeela for allowing Legal Council and our most passionate supporters into her beautiful home."
May Ball tickets are available at mayball2019.eventbrite.com or by calling 312.605.1976.
This 2019 May Ball sponsors are: Kirkland & Ellis LLP, Sidley Austin LLP, Winston & Strawn LLP, Actuate Law LLC, Benesch Friedlander Coplan & Aronoff LLP, Jenner & Block LLP, Marshall Gerstein & Borun LLP, Riley Safer Holmes & Cancila LLP, Foley & Lardner LLP, Goldman Ismail Tomaselli Brennan & Baum LLP, Illinois Health & Hospital Association, Mayer Brown LLP, McDermott Will & Emery LLP, MB Financial Bank, Reed Smith LLP, Sidetrack, Stradley Ronon Stevens & Young LLP, Wintersteen & Associates LLC, ChicagoPride.com, DecisionQuest, DJ Nevin, GRAB Magazine, Precision Color Graphics and Windy City Media Group.
Through its programs serving children, families, adults, and seniors, more than 2,400 individuals will receive legal care from Legal Council this year.
###
Legal Council for Health Justice uses the power of the law to secure dignity, opportunity, and well-being for people facing illness and disability. Our evidence-based medical-legal partnership programs work uniquely with health, hospitals, and social service systems to train and support the care provider network, provide direct representation to referred patients, and conduct systemic advocacy to promote health equity among populations facing chronic, disabling, and stigmatized health and social conditions. legalcouncil.org