Legal Council for Health Justice Seeks Summer 2023 Law Student Interns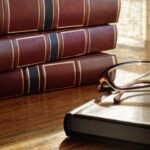 Legal Council for Health Justice seeks 1L and 2L law student interns to join us this summer (2023). Students are expected to work full-time for 8 to 10 weeks. We do provide hybrid work options, but at least two weekdays per week of on-site work is required. 
We're looking for dynamic applicants dedicated to racial justice, trauma-informed advocacy, and health policy to join our team.
Legal Council is home to three projects:
The

AIDS Legal Council

program provides legal assistance in cases where an individual's HIV status—real or perceived—is the cause of their legal difficulties.

The

SSI Homeless Outreach Project

specializes in providing trauma-informed, legal advocacy to persons who are experiencing homelessness and have disabling medical conditions, many of whom are survivors of significant adverse childhood experiences and other traumas.   

The

Chicago Medical-Legal Partnership for Children

partners with pediatric medical providers and uses legal advocacy to improve access to a full-range of social, educational, developmental, medical, and income-support services, removing systemic barriers for patients with significant health challenges.
Our work centers the voices of our clients through direct legal services, community engagement and education, and policy advocacy targeted at systemic injustice. You can learn more about our work here.
To Apply:
All applicants are required to submit a resume and a cover letter expressing their interest in contributing to our work. Please specify in your cover letter which program(s) you're applying for (if you have a preference). Applications are due by January 3, 2023 and will be reviewed on a rolling basis.
Law student summer interns may be eligible for funding through PILI and therefore we strongly encourage all interested students to apply through that program by submitting their cover letter and resume through the PILI website.
Interested applicants who have already secured funding to support their summer or who plan to seek course credit may apply to Legal Council either through PILI or by emailing a cover letter and resume to: PILIapplication@legalcouncil.org.
Legal Council is dedicated to diversity, inclusion, and accommodation. We strongly encourage people of color, women, persons with disabilities, older adults, LGBTQ+, and veterans to apply. We also invite you to share how your lived experience may make you a better advocate for the families and communities we serve.