LETTER: Housing Authority of Cook County Voucher Program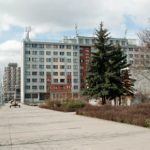 This letter was sent to the Housing Authority of Cook County Board of Directors from a coalition of organizations committed to fair housing and tenants' rights. 
April 18, 2019
Housing Authority of Cook County
175 W. Jackson Blvd, Suite 350
Chicago, IL 60604
Dear Colleagues:
As Housing Choice Voucher participants, their advocates, and others committed to fair and equitable access to affordable housing, we urge the Housing Authority of Cook County to include a referral to legal aid on its notice to terminate participants from the Voucher program.
A Housing Choice Voucher is one of the most valuable tools for a tenant with a low income to achieve social and economic mobility and to afford decent housing. Losing a voucher can destabilize a family and quash their hope of access to housing in opportunity areas. Termination of such an important benefit requires that participants understand their legal rights.
Yet, unfortunately, many low income tenants are ill-informed of their legal rights. Studies of low income Americans show that they seek legal help for only about 20% of their civil legal problems and report not understanding that a problem is a "legal" problem or not knowing about available legal resources as top reasons for not seeking legal help. This is especially true for tenants who live in remote, under-resourced suburban areas; tenants living with disabilities; tenants who are senior citizens; or tenants for whom English is not their first language. Access to legal consultations does not necessarily make informal hearings more litigious; attorneys often help resolve matters without litigation or earlier in the process.
We understand that HACC has made available a list of legal resources at its main office that Voucher participants may access, but with Cook County's size, many Voucher participants are infrequently at the main office and, thus, unable to timely use this list of legal resources.
We urge you to include a simple statement that Voucher participants may want to consult an attorney about the notice and list one or more referral numbers. Specifically, we recommend that HACC use the same language and referral that CHA has used without problems.
Thank you for your consideration of these remarks and your commitment to affordable housing.
Sincerely,
Access Living
AgeOptions
Aging Care Connections
CARPLS
Center for Changing Lives
Center for Disability and Elder Law
Chicago Area Fair Housing Alliance
Chicago Volunteer Legal Services
CJE SeniorLife
Claretian Associates
Housing Action Illinois
Housing Choice Partners
Illinois Hunger Coalition
LAF (Legal Assistance Foundation)
Latino Policy Forum
Lawyers Committee for Better Housing
Legal Aid Society of Metropolitan Family Services
Legal Council for Health Justice
New Moms, Inc.
Open Communities
Palatine Township Senior Citizens Council
Shriver National Center on Poverty Law
South Suburban Housing Center