Next Phase of IL's COVID Vaccine Rollout Includes People in Prisons and Jails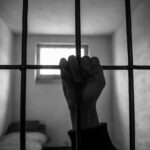 This month, Governor JB Pritzker announced a life-saving update to Illinois' COVID-19 vaccine rollout plans. While people incarcerated in jails and prisons had been scheduled to receive their first shot in phase 2 or 3, they are now slated to be included in phase 1B, which began this week, along with frontline essential workers, people 65 and over, and those living in crowded shelters. This makes Illinois the eighth state to specifically include incarcerated people in the first phase of vaccine rollout.
This shift came after activists with the Illinois Prison Projects and the John Howard Association began pushing for prioritization of incarcerated people in the vaccine rollout, arguing that jails and prisons should be considered the same as long-term care facilities since the crowded conditions in the state's prisons and jails create a perfect storm for the rapid spread of the deadly virus. According to new numbers from the Illinois Department of Corrections, approximately one out of every four incarcerated people have or have had COVID-19. 
There is ample evidence that vaccinating incarcerated people early on will be life-saving. The statistics both nationwide and here in Illinois paint a grim picture: The COVID-19 case rate is four times higher in state and federal prisons than in the general population, and the rate of death among those infected is double. This is due not only to the close-quartered living conditions, but also to the high rates of pre-existing health conditions among incarcerated people.  
Vaccinating incarcerated people early is not just a matter of treating them with dignity and humanity—it is also an essential step in stopping the spread of the virus in the general population. Uncontrolled outbreaks in prisons and jails pose a serious danger to the communities where those facilities are located. In fact a study in June traced 16 percent of COVID-19 cases in Chicago through mid-April to infections at Cook County Jail.
Incarcerated people have faced significant danger in this pandemic without the freedom to make their own decisions regarding their personal safety. Illinois' decision to prioritize people in jails and prisons for vaccination will save many lives and serves to recognize safety and health as a right, not a privilege.