Building Lives, Rebuilding Systems: Virtual Gala
May 15, 2021 @ 6:00 pm

-

7:00 pm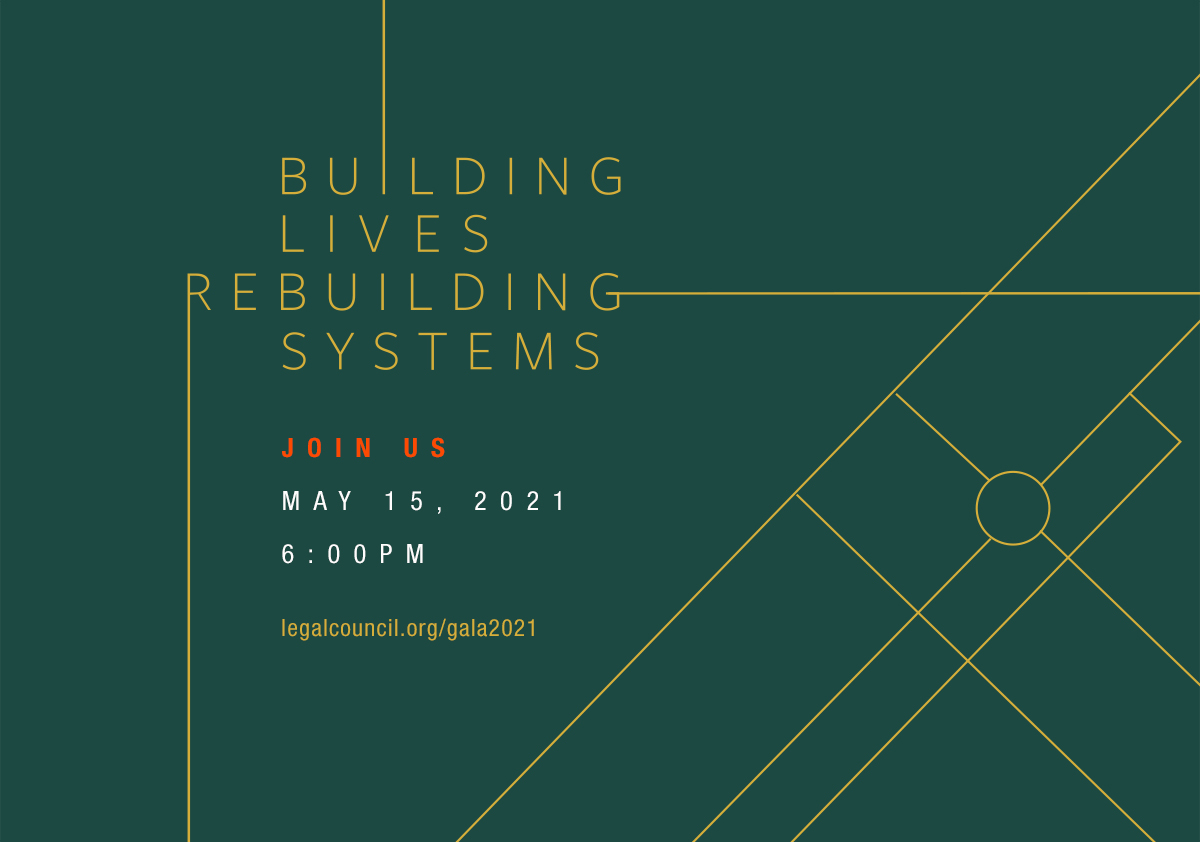 COVID-19 has exposed the extraordinary shortcomings of our society's social and health systems. If the pandemic has made anything clear, it's this: 
The need for health justice is now
. Join us at 
Building Lives, Rebuilding Systems
to learn how we as a community can rebuild our systems so that they work well for everyone, even in a pandemic.
Register online at legalcouncil.org/gala2021.
Join Gala Chair Philip Tortorich for an evening to celebrate victories made in the fight for health justice, and to reflect on the road ahead as COVID-19 continues to hit our communities. We'll celebrate stories of resilience from our clients, and community members who help to make our work happen. The program will also feature spoken word performances from local Multidisciplinary Artist, Ugochi Nwaogwugwu. 
Our awardees include community partners and advocates that have helped lead the way in the fight for health justice. 

James Monroe Smith Founder Award: Sherie Martinez, Safer Foundation

Ann Hilton Fisher Advocate Award: The public charge litigation team at Sidley Austin LLP

Anderson Community Award: DIFFA/Chicago
You set your own ticket price. Donate at legalcouncil.org/gala2021
and you'll receive entry to our virtual gala. Every dollar raised helps individuals and their families stay healthy, fed, and housed during and after the COVID-19 crisis.
Have questions about the event? Contact Dani Hunter at dhunter@legalcouncil.org.