Who Knew the Swedes Were So Mean?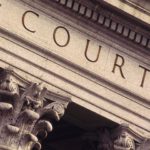 You may have heard about the first-of-its-kind-in-the-world ruling from the Geneva Court of Justice last month. The court was considering the appeal of a 34-year-old immigrant from the Democratic Republic of Congo who had been convicted of having unprotected sex without first disclosing his HIV status. In considering his appeal, the court relied upon the paradigm-shifting opinion of the Swiss Federal Commission for HIV/AIDS, which issued a consensus statement early last year. In that statement, authored by four of Sweden's leading HIV experts, the Commission asserted that, based on available evidence, HIV-positive individuals on successful antiretrovial therapy (in other words, people with undetectable viral loads for at least six months) are essentially non-infectious: their research showed that the risk of HIV transmission through unprotected sex was roughly 1 in 100,000.
In the case before the court, the man had been on successful therapy, and he had not infected his sexual partner with HIV. The court ruled in his favor, and his 18-month prison sentence was quashed.
Sure, the court's decision is newsworthy. But what really struck us was a telling detail about Swedish law that hasn't gotten much attention. Under Article 231 of the Swedish penal code, a person with HIV who has unprotected sex can be prosecuted for criminal transmission whether or not he discloses his HIV first — and whether or not his partner consents. In essence, the Swedes have criminalized just about all sexual activity for HIV-positive people.
Imagine: you've been in a committed relationship with Mr. Right for several years. He told you he had HIV on your first date. You've always used protection. But his viral load has been undetectable for three years. You love him more than you've ever loved anyone, and you believe, based on the opinion of leading HIV experts, that your chance of getting HIV from him is theoretical. Nonetheless if you leave the condoms in the drawer for one night, you've just made him a felon.
So remind me to cancel my Swedish vacation plans.