Welcome to America, Gilles!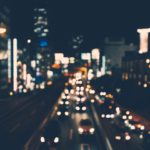 We do love reporting stories with happy endings. So here we go.
Gilles is from Cameroon, and was granted asylum by the United States Citizenship and Immigration Services (USCIS) in August of 2005. Gilles wanted to get a green card so that he would be an official 'lawful permanent resident,' the first step toward becoming a citizen. So he filled out all the proper forms, and then went to get the required medical exam. The civil surgeon who did the exam told Gilles he had HIV. Convinced that he could never get a green card because of his diagnosis, Gilles threw his completed immigration forms away.
A couple months later, he called us and spoke to Ruth Edwards, our super-whiz-bang immigration attorney. She explained that having HIV did not automatically disqualify him from getting a green card: he would have to get a special HIV Waiver from USCIS.
One of the most important pieces of evidence Gilles needed so support his waiver request was evidence that he understood HIV, took it seriously, was receiving proper care, and understood how to avoid transmitting HIV to others. But unfortunately, Gilles was so stunned by his diagnosis that he retreated into denial. He wasn't getting any medical care. He believed that his undetectable viral load meant the disease had left his body. And he was suffering from great anxiety and depression.
So Ruth decided to submit Gilles's application for a green card right away, knowing that USCIS would take several months to review it before requesting his HIV waiver. In that time, Ruth hooked Gilles up with Lawndale Christian Health Center for both primary HIV care and mental health counseling. By the time USCIS sent an official request for his HIV waiver, Gilles had developed enough rapport with his medical providers to get statements of support from them. And after jumping over the hundred other bureaucratic hurdles required of anyone submitting a request for an HIV waiver, Ruth sent in all the required evidence. And lo and behold, last week Gilles got his green card! Yippy skippy!