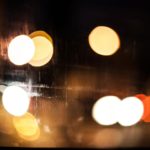 File this one under "You've Got To Be Kidding Me, It's Not 1983 Anymore."
Our client Mark is a disabled veteran. A few years ago he was a raging alcoholic and drug addict. Then he started going to NA and AA meetings every day — yes, every day — for 18 months (hell, I can't even make my bed every morning). Cleaned up at last, he decided to pursue his life-long dream of becoming a chef. So he signed up for vocational rehabilitation through the Veterans Administration. He began his first semester of culinary school and received all A's.
But a couple weeks ago, one of Mark's vocational counselors was ready to pull the plug on his employment plan, convinced that a person with HIV shouldn't work around food. "Would you want someone with HIV cooking your food?" he reportedly lamented to one of his co-workers. Apparently this counselor was unaware of the fact that the CDC has never put HIV on the list of conditions that bar a person from working as a food handler (conditions like salmonella and shigella).
So the Council's director, Ann Fisher, shot off a letter to the regional counsel for the VA, explaining the problem and asking for a quick investigation. Before we got any response, Mark called and said that a different vocational counselor wanted to meet with him the very next day to discuss his vocational plan. Mark was convinced that the point of the meeting was to talk him out of his plan to become a chef. So we decided to accompany Mark to see what was up.
The vocational counselor was a genial, down-to-earth guy who was truly impressed with all that Mark was doing to improve his life. He emphasized to Mark that he understood that a person with HIV had as much right to a food-handler job as anyone else. "But we live in the real world," he continued, "and, you know, if an employer found out he had an HIV-positive person in the kitchen, that might cause some problems." Of course, the counselor is correct: there are employers out there who willfully discriminate against people with HIV. But it made no sense to scuttle someone's dream to become a chef because an employer might discriminate if he found out that Mark had HIV (and Mark has no duty to tell his employer). After all, an employer could just as easily have a problem with Mark's race or his religion. "You can't base an employment plan on the possibility of future discrimination," we pointed out to the counselor.
He listened. He understood. He thanked us for helping him understand the issue better. He told Mark that the VA would have no problem supporting his plan to become a chef. Now that's the kind of guy we all want helping our veterans.