The Messiness of HIV Criminal Transmission Laws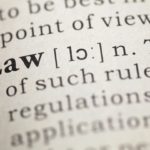 Ever since the release of last month's redundantly titled National HIV/AIDS Strategy for the United States (as opposed to the international strategy for the United States?), we've been thinking a lot about one of the report's recommendations: that states consider repealing their HIV criminal transmission statutes. At least 32 states, including Illinois, have laws which specifically criminalize all sort of "intimate behaviors" if a person with HIV does not first disclose his or her status.
It's an incredibly volatile topic. And a recent New York Times article about a former Olympic medalist facing such charges in Florida does a fine job of teasing out the sort of warring facts, opinions and hostilities that routinely arise in such cases. You can read the full article here.