The 411 on HIV and Pregnancy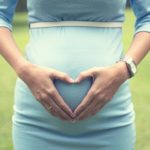 If you are HIV-positive and pregnant, or considering becoming pregnant, you probably have 18 million questions about prenatal care. Well, you're in luck. The groovy folks at Pediatric AIDS Chicago Prevention Initiative (PACPI) have teamed up with the Illinois Department of Public Health to create the Illinois Perinatal HIV Hotline. You can call 1-800-439-4079 day or night to get information about:
current treatment guidelines
links to specialty care
case management
rapid HIV testing for women in labor
lots and lots of other stuff (no, really!)
Not only have they set up the hotline, but they've created a website so full of excellent information it'll make your head spin (in a good way). If you don't believe me, check it out here.