Student health and safety for all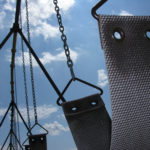 This week Gov. Bruce Rauner signed HB 1360 into law (now Public Act 099-0325), signaling a commitment to improving health, wellness, and safety standards throughout the Illinois charter school system. The newly amended law guarantees all charters must comply with student health and safety laws applicable to publicly-funded schools across the state.
The bill was filed by Illinois Representative Robyn Gabel (18th District) to remedy alarming gaps in charter school health and safety discovered by our researchers in a report, "School Health and Safety for All," co-authored by attorney and program director Amy Zimmerman (Chicago Medical-Legal Partnership for Children) and pro bono lawyer Amanda Kim (who will matriculate at University of Chicago Medical School in the fall).
Read the full press release here.