Second Annual Disney Concert for ALCC!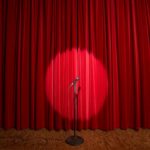 Last year Chicago crooner Justin Hayford presented his first evening-length benefit cabaret for AIDS Legal Council of Chicago, The Disney Songbook: Children's Songs for Grown-Ups. The show sold out, and reportedly everyone had a grand time while raising over $6500 for the Council.
So Justin's decided to turn that show into an annual event. And this month he's back with The Disney Songbook, Vol. 2: More Children's Songs for Grown-Ups. Here's the skinny:
When: Saturday, January 22 and Saturday, January 29
Where: Davenport's Piano Bar & Cabaret, 1383 N. Milwaukee Ave.
Showtimes: 8pm
Reservations: http://www.davenportspianobar.com/ or 773-278-1830
This year's show features tunes from classic Disney films like Alice in Wonderland, Snow White and Sleeping Beauty. You'll also hear ingenious, unheralded songs from the new generation of classics-to-be like The Princess and the Frog, Home on the Range and Toy Story 2.
For this special concert, you set the admission price. And whatever amount you decide to pay goes directly to benefit AIDS Legal Council of Chicago, a nonprofit agency providing direct legal services to impoverished people with HIV in the Chicago metropolitan area.