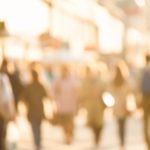 Born ready for his closeup, our very own case-manager-paralegal extraordinaire, Justin Hayford, is featured in this year's promotional video for the Red Ribbon Cash game, which raises funds for nonprofits serving people and families facing barriers due to HIV-AIDS.
"By purchasing the Red Ribbon Cash game, Lottery players are providing valuable services that benefit thousands of people in our state living with HIV-AIDS," says Acting Illinois Lottery Director B.R. Lane. "AIDS awareness, treatment and prevention are bolstered every time an adult buys a Red Ribbon Cash ticket in Illinois. The end result: we are able to make a real difference in in the lives of thousands of people who suffer from this terrible disease."
"We are fortunate that our partners in the Governor's Office and Lottery continue to cohost this event and sell this special ticket every year," said Illinois Department of Public Health Director, Nirav D. Shah, M.D., J.D.  "We look forward to using the funds raised to support innovative projects that will ultimately lead to the end of this debilitating disease." According to the Illinois Department of Public Health, the agency responsible for administering Red Ribbon Cash grants, Illinois ranks seventh nationwide in both the diagnosis of HIV infections and the estimated number of AIDS cases. In 2013, there were 35,953 cases of HIV/AIDS diagnosed in Illinois. In Chicago alone, there are more than 23,000 people living with HIV/AIDS – two and one half times the national prevalence rate.
Since 2008, the Illinois Lottery has contributed over $5.8 million to the fight against HIV/AIDS, through the sale of this special instant ticket. It's the only lottery game in the nation whose profits are used exclusively to fund HIV/AIDS prevention and treatment programs.
"As the chief sponsor of the legislation that created the Red Ribbon Cash game in 2007, I continue to be encouraged by the positive results from the sales of this instant ticket," added Senator Jacqueline Collins.  "The Red Ribbon Cash proceeds continue to assist HIV/AIDS prevention and treatment for all Illinoisans."
Red Ribbon Cash is available at more than 8,100 Illinois Lottery retailer locations across the state. Each Red Ribbon Cash ticket costs $5. Available prizes range from $5 to $250,000 (there are four top prizes of $250,000), with over $6.6 million in total available prize money.  For more information on Red Ribbon Cash, visit illinoislottery.com.