Party People in the House, Say ダンスダンス!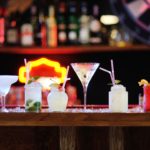 It's time once again for ALCC's annual shindig/gala/fete/ blowout/rip-roaring good time summer party.  This year we're zipping off to Planet J-Pop, a supergroovy celebration of Japanese popular culture.  Food, music, drinks, games, prizes, a silent auction — can you think of anything more fun?
OK, so write this down:  it's going to be on Wednesday, August 15 starting at 6pm at Sidetrack, 3349 N. Halsted Street.  Wait, we'll make it easier for you.  Just click here and you can order a ticket!  It couldn't be easier to have fun with us.
And to tempt you further, here's one of our favorite J-Pop classics, by the megafabulous Pizzicato 5.  One of our staff members, who refuses to divulge his true identity for fear of dating himself, saw this band at Cabaret Metro some years ago and hasn't stopped dancing since then.