Out of the mouths of parents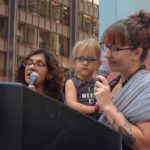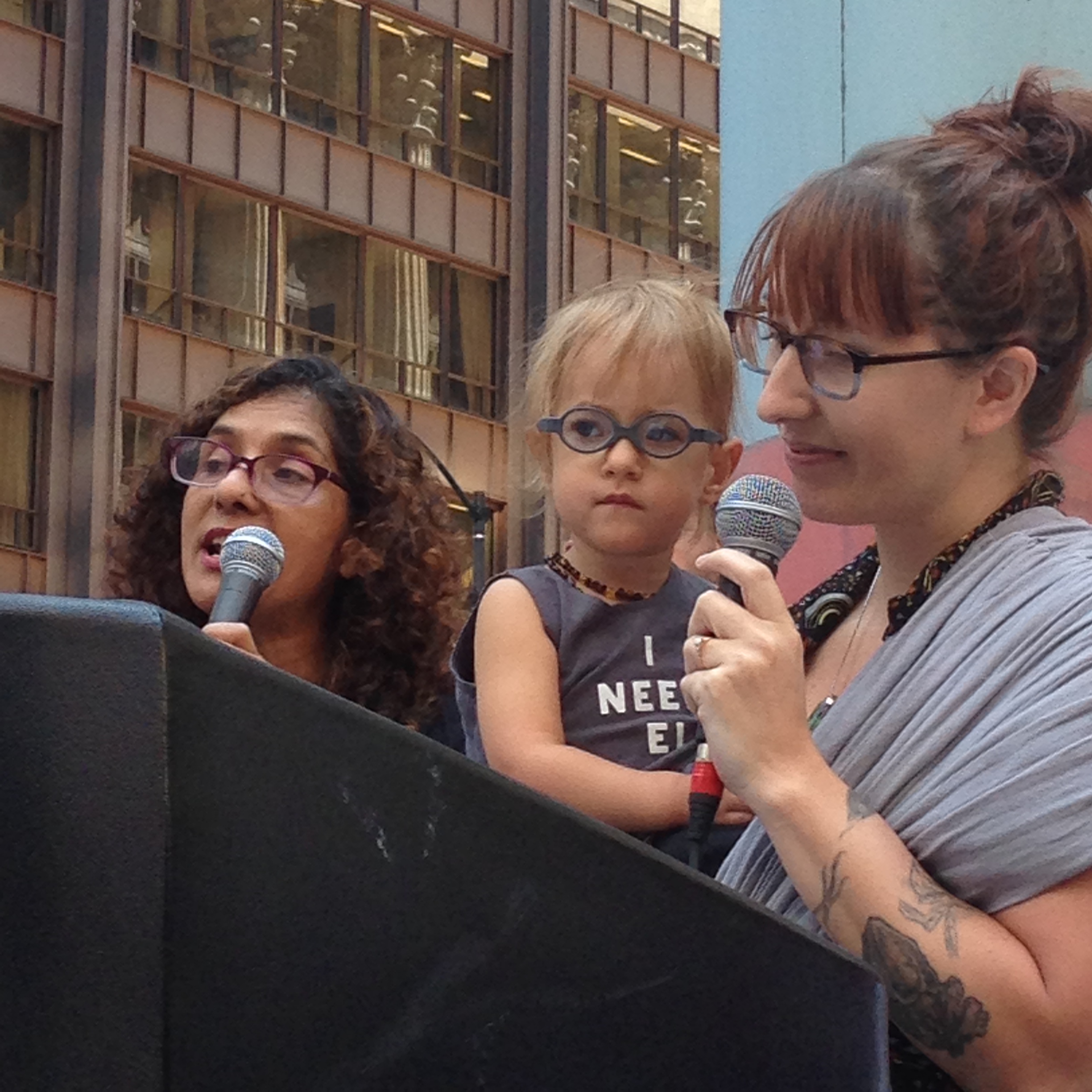 As we shared previously, we were part of the disability community that came together to rally against the budget crisis in Springfield. Here is the moving testimony of one of the parents, Ashlee Wells Jackson, that we brought to the rally:
My name is Ashlee Wells Jackson and this is my daughter Nova. On October 17, 2012 I gave birth to identical twin girls via emergency cesarean at just 24 weeks gestation. Our daughter, Aurora had already lost her life due to complications from twin to twin transfusion syndrome and our daughter, Nova was given little hope of survival. At one point we were told that she would be vegetative, that she had 1% chance of being able to walk and talk and participate in the world around her. Our Early Intervention physical, developmental and occupational therapists have worked extensively with Nova and given us the skills to help her use her body. We spent weeks working to simply help her lift and turn her head. Months learning to help her to sit independently. Everything from holding a utensil and tolerating sounds had to be learned over time and I am thrilled to say that two and half years later Nova is happy, healthy, talkative and able to get around independently with the help of adaptive equipment. Our daughter has been able to learn to use her body and engage in the world because we've been fortunate enough to receive home-based therapy services through Early Intervention since she came home from NICU. From therapies to the adaptive devices to service coordination available through Early Intervention we are able to give our children who have rough starts and differing abilities their best chance at unlocking their full potential. Our children are only birth-3 once and if we let this window close without fully supporting them we are compromising their opportunity to be independent and whole. Even a temporary lapse in funding will cause children to backslide, progress to be lost, potential to go unrealized. My daughter and over 20,000 other Illinois children need your help. Please join us in begging that our Governor and our General Assembly senators and representative, choose revenue and Save Early Intervention services.
You can be a part of this. Take a moment to tell your elected officials to #chooserevenue.