Looking back, growing forward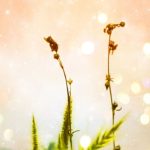 The Council has grown by leaps and bounds in the last year. To reflect these changes, we are changing our name. But never fear, our three strong programs—AIDS Legal Council, the Homeless Outreach Project and the Chicago Medical-Legal Partnership for Children—will each keep their names and continue to grow their groundbreaking education, client service, and policy work—just under the 'umbrella' of a new agencywide name.
In 1987, a time when the prevailing response to the exploding AIDS epidemic was fear, hysteria, and intolerance, Chicago attorney James Monroe Smith took a more level-headed approach. He recognized that people with HIV faced unique legal problems: workplace discrimination, insurance denials, confidentiality breaches, illegal evictions. School children were being kicked out of their classes. People with AIDS were falling through the holes in our nation's "safety net" of public benefits; the syndrome was so new and misunderstood – especially in women – that government agencies weren't properly evaluating disability claims.
Jim assembled a group of volunteers who were committed to making a difference in the lives of people with HIV. With backgrounds in law, health care and social service delivery, these volunteers came together and started AIDS Legal Council of Chicago in the living room of Jim's North Side apartment. When it first opened its doors, with a staff of only two – Jim and his secretary – it was among the very first organizations in the country devoted exclusively to protecting the legal rights of people with HIV, a mission it would pursue by providing free legal help, education and public policy advocacy.
While we may have "grown up" from those early days in Jim Smith's living room, we have refused to give up our approach to service delivery and commitment to using the power of the law to secure dignity, opportunity, and well-being for vulnerable and marginalized populations. As we look to the future, we will never forget our past.