Legal Council strikes back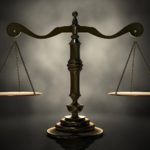 Like a sequel to our July 23 federal court ruling we told you about, today Illinois officials are now promising to pay for health care for Medicaid beneficiaries statewide. That's right, not just in Cook County.
This legal remedy should be a blockbuster hit, as approximately 3.1 million low-income Illinoisans can now maintain access and engagement in health care without delays caused by a political budget stalemate.
Spoiler alert: Attorneys for the Rauner Administration, Illinois State Treasurer, and Illinois Comptroller announced that, the state has decided to make all Medicaid payments for all patients and all programs statewide and with no further delays attributable to the budget impasse. Based on those promises, federal judge Judge Lefkow scheduled the matter to be heard on August 19 to determine if the promises are kept and, if not, to consider whether to order further relief.
Co-counselling this legal action are John Bouman and Stephanie Altman of Shriver Center, our executive director Tom Yates, with pro bono assistance from Goldberg Kohn.
Read the full  press release here.
What would you title this impressive feat? Could anything ever top "Alvin and the Chipmunks: The Squeakquel"?