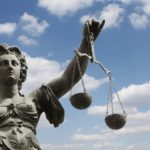 Doesn't it seem that every time you read some "helpful publication" that explains your legal rights, you spend half your time looking up all the big words that only attorneys could possibly understand? Well, once again, AIDS Legal Council comes to your rescue.
We hate convoluted legal mumbo-jumbo just as much as you do. That's why we wrote 10 legal guides in plain, simple language. And just look at the super-excellent topics they cover:
HIV in the Workplace
HIV and Public Benefits
HIV and Insurance
HIV and Confidentiality
HIV: Wills and Powers of Attorney
HIV and Discrimination
HIV and Undocumented Immigrants
HIV: Issues for Families with Children
HIV: Issues for Youth and Young Adults
HIV: Returning to Work
Impressive, no? Did I mention that each and every legal guide is available in English and Spanish?