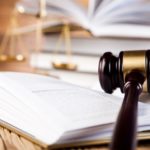 In 2003 President George W. Bush signed legislation that created the President's Emergency Plan for AIDS Relief (PEPFAR), a program that has funneled $25 billion to combat the AIDS epidemic primarily in Africa. The cynics among us might lament that calling AIDS an "emergency" more than two decades after its appearance shows just how long our government willfully neglected the global pandemic. Still, more than 2 million people have received anti-retroviral medications through PEPFAR.
But PEPFAR's politics, with its insistence on abstinence-heavy HIV prevention messages, have always been troubling to the majority of AIDS activists. A report just released by the Council for Global Equality shows in saddening, infuriating detail just how PEPFAR's moralistic presumptuousness hinders, complicates and confuses HIV prevention efforts. For example, PEPFAR requires any organization receiving funds to adopt a policy explicitly stating their opposition to sex work, thus making it all but impossible for any group trying to prevent infections among sex workers — one of the world's most vulnerable populations — to receive any PEPFAR support. PEPFAR funds also routinely go to organizations that, at best, do no outreach to men who have sex with men, or, at worst, to governments like Uganda's that make homosexuality (or "carnal knowledge of any person against the order of nature," as the Ugandan penal code describes it) a criminal act.
The report is a fascinating, if dispiriting document. As tempting as it is to place blame on the Christian right wing for its pervasive influence on PEPFAR's particulars, those of us who work as AIDS advocates should be asking ourselves how we have allowed this travesty to go on for so many years.
You can read the entire report here.