Hip Hooray for Medicaid 1115 Waivers!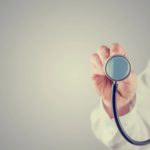 So dig this: as of January 1, 2013, certain people in Illinois will be able to get Medicaid without having to be "categorically eligible" (blind, disabled, pregnant, etc).  Why?  Because
the feds just approved Illinois's request for an 1115 Medicaid waiver.
This fancy new Medicaid is called
CountyCare
, because it
only covers medical services delivered through the Cook County Health & Hospital System
and community providers who have agreed to be part of that network.
So who gets this Medicaid?  Well, here's who. You are eligible for CountyCare if:
You live in Cook County

You're between the ages of 19 and 64

Your income is at or below 133% of the Federal Poverty Level

You're not eligible for "regular" Medicaid (blind, disabled, pregnant, etc)

You're a US citizen of you're a legal immigrant for at least five years

You have a Social Security number or you're applied for one
In essence, CountyCare mirrors the new Medicaid eligibility in the Affordable Care Act (which won't go fully into effect until 2014).
If you want to learn more about CountyCare, including how to apply just click
here
.