Health Care Reform? How About Health INSURANCE Reform?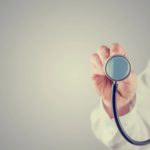 A recent case out of South Carolina's Supreme Court gives a glimpse of just how unfair, unreasonable and downright cold-hearted at least one insurance company can be when dealing with a person with HIV.
Here's what happened, according the court's ruling.
On May 15, 2001, Jerome Mitchell, Jr. of Florence, South Carolina, applied for health insurance through Fortis Insurance Company. Jerome was 17 years old at the time and no longer covered under his mother's health insurance policy. The application for the insurance included a health questionnaire. Among other things the application asked if he had been diagnosed or treated "for any immune deficiency disorder by a member of the medical profession." Jerome answered "no."
A little over a year later Jerome donated blood, and on May 13, 2002 he received a letter from the Red Cross informing him that his blood has tested positive for HIV. Jerome contacted his doctor, got an HIV test, and the very next day — May 14, 2002 — his doctor confirmed that he was HIV-positive. However, the hand-written medical note in his doctor's file confirming his diagnosis was incorrectly dated May 14, 2001.
When Fortis received Jerome's claim for the HIV test, Fortis initiated an investigation to see if Jerome had failed to disclose any pre-existing condition on his insurance application. It was Fortis's policy to investigate such claims for anyone with a long-term disease. In June Fortis received Jerome's medical records, including the misdated progress note. In September Fortis's "rescission committee" convened and spent two hours reviewing 46 cases, including Jerome's, for possible rescission. And you guessed it, they determined that Jerome had lied on his application and cancelled his policy.
When Jerome received notice from Fortis about the termination of his insurance, he called Fortis's customer service department, and was told that nothing could be done. Then his case manager called, and offered to fax in Jerome's medical records, including the properly dated HIV test result. The customer service representative spurned the offer and provided no information about Jerome's right to appeal Fortis's decision.
Jerome then hired an attorney, who sent Fortis the properly dated HIV test result along with a letter explaining that Jerome had first tested HIV-positive in May 2002, a full year after he had applied for insurance. When the rescission committee met to consider Jerome's appeal, they didn't receive a copy of the actual HIV test result that his attorney submitted; rather, they were given a single piece of paper which read: "letter from attorney stating that the insured did not misrep[resent] coverage since the first diagnosis of AIDS was 5/14/2002." Jerome's appeal was denied.
So Jerome sued. According to the court's ruling:
"At trial, Mitchell's insurance expert testified that it was Fortis's practice to shut down an investigation once a single piece of evidence was discovered that would support rescission. Further, Mitchell introduced testimony from Fortis's manager of underwriting and correspondence – Stephens's direct supervisor – who testified that she was "not able to answer" whether she or any of her employees "had a responsibility to find out the truth" about a policyholder's medical conditions. On cross-examination, Fortis's insurance expert conceded that an insurance company has a duty to investigate and find information that may lead to payment of a claim."
When all was said and done, Jerome won his case. Fortis had to pay $150,000 in compensatory damages and — get this — $10 million in punitive damages. Chief Justice Jean Hoefer wrote in her decision that Fortis "demonstrated an indifference to Mitchell's life and a reckless disregard to his health and safety."

It's particularly astonishing that this unanimous decision came out conservative, pro-business South Carolina.
If you want to read the court's decision, it's here.
If you want to read a nice summary of the case, it's here.