Happy News in a Budget Crisis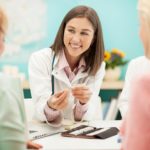 Illinois is megasuperduper bankrupt.  That's old news.  But we're happy to report some megasuperduper good news when it comes to helping people with HIV afford their health insurance costs in the middle of a megasuperduper budget crisis.  The Illinois CHIC program, which pays certain insurance premiums for folks with HIV, has expanded its services. 
We'll say it again:  at a time when no one in Illinois government has two nickles to rub together, the CHIC program, which is run by the Illinois Department of Public Health, is able to help more people.  Can I get an 'amen?'  Or at least a 'woo hoo?'
OK, so here are the specifics:
CHIC is now able to pay the premium for your Medicare Part D plan (that's your prescription drug plan)

CHIC will pay your COBRA premium up to $750 a month (the limit used to be $500 a month)

CHIC will pay your back COBRA premiums for three months prior to your CHIC application date
With this expansion, the CHIC program can now pay premiums for: Medicare D, Medicare Supplemental, COBRA, Private Insurance (that's not a payroll deductible plan) and IPXP (Illinois Preexisting Condition Plan).   And the program's financial eligibility remains the same, namely that your income is less than 500% of the federal poverty level and your assets are less than $10,000.   You apply for CHIC (and ADAP)
here
.
Everyone now please jump around exuberantly.