Getting Your HIV Meds: A Primer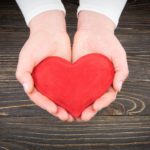 Good morning, class….class!…Class! Sit turn, turn off your Gameboys and pay attention for five minutes! It's time for a quick lesson we like to call, "How to Get Your HIV Medications.
Since there are myriad government programs designed to help people of modest incomes get their medications (Medicaid, Medicare, Illinois Cares Rx, ADAP, Extra Help) we won't make fun of you if you're a little confused. So let's outline the basics.
Medicaid, also called a "medical card," is health insurance for people who are disabled and have very low incomes — less than $927 a month. Most everyone who receives SSI can get Medicaid. People who receive SSDI checks less than $927 can also get Medicaid (if your SSDI is more than $927, you will have a Medicaid 'spend-down,' which is a monthly deductible). Medicaid will pay for your HIV medications at no cost to you.
You apply for Medicaid at your local Public Aid office.
Medicare Part D is optional prescription drug coverage for people who have been receiving SSDI for two years. There are many Part D plans with various premiums. Also, many Part D plans have very high co-pay and co-insurance costs. However, people with relatively low SSDI checks can qualify for a Social Security program called Extra Help, which will pay those Part D co-pay and co-insurance costs. If your SSDI is less than $1217 (that's 135% of federal poverty in 2009), you can get full Extra Help. You apply for it at your Social Security office, or online here
There is another way to get rid of the Part D co-pay and co-insurance costs. If you qualify for both Medicare and Medicaid, you can get Extra Help, no matter how high your income.
However, , if you can't get Medicaid, and your SSDI check is too high to qualify for Extra Help you might be able to qualify for:
Illinois Cares Rx. This is part of the Circuit Breaker program. Illinois Cares Rx coordinates with your Medicare Part D plan to eliminate the huge co-pays for your HIV medications (it doesn't eliminate those costs for any non-HIV meds you need). If your income for last year was less than $25,532, Illinois Cares Rx may be a good option for you. You may also have to swith your Part D to plan to one of the plans that coordinates with Illinois Cares Rx. You can find out more at their website.
If your income is too high for Illinois Cares Rx, you may qualify for:
Illinois AIDS Drug Assistance Program (ADAP). This is a program run by the Illinois Department of Health, and it provides free HIV medications for people who can't get Medicaid, Extra Help or Illinois Cares Rx. The annual income cap for ADAP in 2009 is $43,320 (that's 400% of federal poverty). ADAP is an excellent option for people with HIV who are not disabled (and thus not eligible for Medicaid, Medicare or Extra Help) but have modest incomes. It's also good for folks with relatively high SSDI checks — say $2000 a month — who also do some part-time work. ADAP can even help people with big drug co-pays on their private insurance. ADAP's information, including an application you can download it here.
All right, class, I hope that makes things a little clearer. If you want some private tutoring on any of these topics, feel free to call AIDS Legal Council of Chicago at 312-427-8990.
Class dismissed.