Fixing holes in the safety net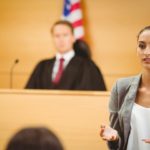 Thanks to our legal actions with the Shriver Center and pro bono support from Goldberg Kohn, hospitals and health centers are once again getting reimbursed for the vital Medicaid-funded health services they offer to 3.1 million low-income children and adults throughout the state.
And today, the Governor and General Assembly came to terms and approved legislation to allow $5.4B of federal funds to pass through to important Illinois health and human service programs. This includes $58M of Ryan White funding, which means HIV medical assistance programs (CHIC/ADAP) are fully funded through early 2016. We will continue to monitor payments to our health partners, and hope that by next year, a sound state budget will be in place for CHIC/ADAP along with Early Intervention, mental health, and other life-saving programs.
Stay tuned.