Fighting HIV Stigma Protects Public Health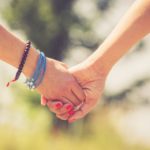 Too often we've heard that legal services for people with HIV are "secondary" to health care services. What people with HIV need more than anything, the argument goes, is medicine, as though pharmaceuticals alone will render HIV "chronic and manageable" no matter what non-medical crises a person with HIV might face. The insistence on viewing AIDS as primarily a medical issue (as opposed to, say, a civil rights issue or a social justice issue) has even resulted in major funders requiring legal agencies like ours to evaluate the effectiveness of our services by demonstrating improved health outcomes in our clients. And "health" is always defined as personal health, rather than social health. Imagine trying to justify fighting a discriminatory job termination by showing how much a lawsuit increases your client's CD4 count.
Now comes a study that shows what we in legal services have known all along: social health and personal health are inextricably linked for people with HIV. The study, published in the August, 2009 issue of the Journal of General Internal Medicine, examined the relationship between social stigma and access to health care. In essence, the study showed that the more people with HIV experience stigma, the less likely they are to access health care regularly or take their medications as prescribed. Here's one of the study's more sobering conclusions: "We found that respondents experiencing high levels of stigma had over four times the odds of reporting poor access to care."
Perhaps even more sobering, the report showed that one third of the participants reported experiencing "high levels of internalized HIV stigma."
Clearly, then, fighting against HIV stigma — something we, like our colleagues at other legal agencies around the city and country, do every day — is fighting for better health care, for the health of individuals, communities, and the nation as a whole.