Cleaning Up Your Social Media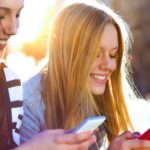 We often gets calls from people who tell us someone has disclosed their HIV status on Facebook.  Or Twitter.  Or MySpace.  Or any of a number of social media sites.  Is there anything you can do if this happens to you?
We've put together a handy-dandy guide to protecting your confidentiality on all the major social media websites.  Don't believe us?  Well you can read it for yourself right HERE.