Charter school health policy report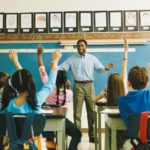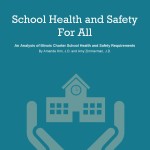 School Health and Safety For All, a report from the Chicago Medical-Legal Partnership for Children compares health and safety regulations throughout Illinois school systems. The authors compare policies toward food allergies, asthma, self-administration of inhalers and Epi-Pens, and annual medical information requests as regulated by 1) Illinois law; 2) health and wellness policies in Chicago Public Schools and 3) charter schools in District 299.
Findings include: only a fraction of Illinois health, and safety regulations that apply to public schools are also applicable to charter schools throughout the state; and the Chicago Public Schools (CPS) to have health and wellness policies going above and beyond Illinois state law.
For more details, read the entire press release.
Authors: Amy Zimmerman, JD and Amanda Kim, JD. The Chicago Medical-Legal Partnership for Children is a legal care project of AIDS Legal Council of Chicago.