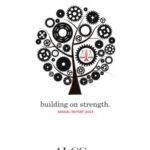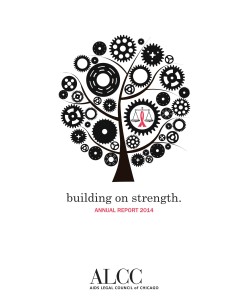 This past year has been an exciting one for AIDS Legal Council of Chicago. In addition to having our busiest year on record assisting our clients with HIV, we brought over two established free legal service programs that help additional vulnerable populations: children who are chronically ill and individuals at risk of homelessness. The addition of these programs means that our expertise and reach are greater than ever—and that our clients have access to more types of free, immediate legal help under one roof. Not only have we grown in size and scope of services, but we have also expanded geographically with our new off-site legal clinics at Mercy Hospital on the South Side, Austin CBC on the West Side, and TPAN on the North Side.
We are excited about the opportunities that lie ahead for us, and we hope you are too! With that in mind, I hope you will take some time to review our annual report. Learn about our new programs and expansion of services for people with HIV and read inspiring client stories. You can view our annual report online.
For decades we have been using the power of the law to secure health, dignity, and stability for low-income people with HIV across Illinois. Today we are bringing that promise to thousands more. Thanks for believing in our work and for standing by the clients in-need whom we serve each day.