Board of Ambassadors Spring Fling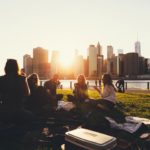 You're invited to Legal Council for Health Justice's Board of Ambassadors SPRING FLING on Thursday, March 10, at stunning Beane Hall, located at Loyola School of Law, just off Michigan Avenue.
The Council's Board of Ambassadors is a diverse group of dedicated professionals who help to increase awareness of the Council and to support its services for low-income people with HIV, individuals at-risk of becoming homeless, and children with disabilities, as well as our educational initiatives and advocacy programs.
Join us for appetizers, cocktails, and fun! Visit ambassadors2016.eventbrite.com or click HERE for tickets. 
We look forward to seeing you at the SPRING FLING!