Another Health Crisis: Violence Against Black Trans Women in America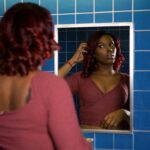 Content warning: This post mentions violence against trans people, specifically trans women.
In 2017, Tiara Richmond—also known as Keke Collier—was fatally shot in Chicago at the age of 24, on the same street where two other transgender women were killed five years earlier.
In 2019, Titi Gulley, a 31-year-old Black trans woman experiencing homelessness, was killed in Portland. Her death was originally ruled a suicide, until her family found evidence that implied otherwise.
In June of 2020, Dominique Fells, a 27-year-old who loved fashion, was brutally murdered in Philadelphia. The search for her suspected killer is still ongoing. Fells is one of 13 Black trans women known to have been killed this year, although there are likely more that have gone unreported.
Over the past five years, 80% of transgender homicides were Black women, and less than half of those cases led to arrests.
The lives of trans women of color, and specifically Black trans women, are threatened every day by discrimination and hate crimes fueled by transphobia. Much of this discrimination is perpetuated by existing systems and policies, including the Trump Administration's most recent amendment to the civil rights provision (Section 1557) of the Affordable Care Act, which removed anti-discrimination protections for many patients, including trans people. Black trans women make up 44% of all trans women with HIV, but many trans people go without the care they need because they fear mistreatment by doctors and other providers—something that is not uncommon for trans patients.
No one should be denied the health care services they need to survive. Beyond health care, trans people face discrimination and other barriers in employment, housing, and even bathroom access. How can someone thrive in a society that denies them basic rights, prohibiting them from reaching their full potential?
At the intersection of racism and transphobia, Black trans women disproportionately face traumatic or deadly violence, along with the discrimination they face in our social and financial systems. As a result, Black trans women face homelessness due to discrimination and harassment in the work place, and have high percentages of suicide attempts. Because of this violence and the hate thrown at trans people, the life expectancy for a Black trans woman is 35. 
This crisis amplifies the consequences that discrimination, unequal access to safe and affordable health care, and other systemic inequities have on trans women of color as well as the LGBTQ community. The lives of Black trans women are ended tragically short, and for those women who were killed, often there is very little accountability or justice for their perpetrators. We can't only care about the lives of trans people when their deaths or violent attacks go viral. We must address the systemic barriers and everyday violence encouraged by transphobic rhetoric in order to protect our communities and ensure everyone has the fair opportunity to live safe and healthy lives.