Big Changes Coming for People with Both Medicaid and Medicare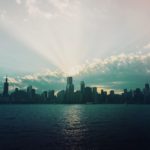 Let's just say it: everyone hates managed care.  Yet more and more of us get shoved into it.  The latest victims: people who receive both Medicaid and Medicare.  It hasn't happened yet, but it's coming soon.
The US Department of Health and Human Services is encouraging states to submit proposals for a Medicare-Medicaid Alignment Initiative.  Illinois has already submitted its plan.  In essence, the feds want people with both Medicare and Medicaid to get all their care through big, new HMOs.  And they want this done sooner rather than later.  They're encouraging states to have their systems up and running by January 1, 2013.
Here in northern Illinois, we started something similar last year, the Integrated Care Program (ICP).  It's a managed care system for people with only Medicaid.  Like the looming Medicare-Medicaid Alignment Initiative, it too was created very quickly — most would argue too quickly. In fact one Illinois county had no hospitals in the ICP network when enrollment began in May, 2011.
We're hoping that Illinois will learn from the mistakes it made with ICP.  It's certainly encouraging to see that the Illinois Department of Health and Family Services explicitly acknowledges some of those mistakes in its proposed plan for its Medicare-Medicaid Alignment Initiative.
And we're particularly encouraged to see that Illinois's proposed program will be completely voluntary — people can opt in or out any time they want.
There are many, many issues to be ironed out before January 1, 2013.  We'll stay on top of things and keep you posted.
If you want to see the Illinois plan for the Chicago area, it's here.  The plan for central Illinois is here