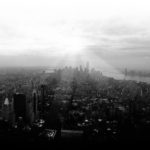 Throughout its long history, the Illinois AIDS Drug Assistance Program has gone through many changes — funding ups and downs, formulary caps, eligibility expansions. But the program has never had a waiting list. That may be about to change.
Last week the Medical Issues Advisory Board, comprised of medical professionals, legal experts and people with HIV, voted unanimously to urge the immediate closure of the program to new applicants and institute a waiting list. The problem? Illinois's massive budget deficit.
David Ernesto Munar, vice president of the AIDS Foundation of Chicago, lamented that unless a waiting list is established, the entire program is in jeopardy. "Because the program is deeply underfunded, Illinois must take immediate steps to preserve services for those who rely on ADAP for their life-saving care," he said.
The Board's recommendation is now under review by state officials. We'll keep you posted.
You can read more about it here.