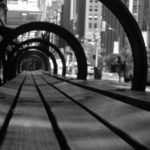 It makes us all a bit weary to hear yet another story of blatant discrimination against a person with HIV, but this one just about knocked the floor out from under us.
Bob is an award-winning schoolteacher in a northern suburb of Chicago. He recently decided to become a foster parent. So he called one of the largest child welfare agencies in his community — we'll call it Agency X — to begin the process. As part of the intake process, Bob had to complete a health questionnaire. Before filling it out, he called the agency and told them that he wanted to be upfront about having HIV. Would that make him ineligible for a foster child placement? The staff person on the phone didn't know but promised to get back to him.
A week or so later Bob received a letter from Agency X. The letter informed him that Agency X had consulted with the Department of Children and Family Services (DCFS) and that DCFS had informed them that anyone with a "communicable disease," even one not easily transmitted, is barred from being a foster parent.
Well, we consulted with DCFS — in fact, with the attorney who oversees all the HIV cases there. She made it very clear that DCFS has no such policy, and that people with HIV can and do become foster parents. Which makes us wonder: do the pinhead at Agency X think they can just make stuff up to scare people with HIV away? And how can they be so stupid as to put their discriminatory policy in writing?
We can't wait to have a little tete-a-tete with Agency X's attorney. We'll keep you posted.