Another COBRA Success Story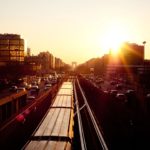 A lot of people think that the only legal cases that matter are the big, headline-garnering lawsuits. But often, a little bit of simple legal assistance can make a huge difference in someone's life. And it doesn't come with thousands of dollars in attorneys fees attached.
Case in point: a few weeks ago Bill called the Council because he was facing a big problem with his insurance continuation under COBRA. As you probably know, COBRA is a federal law that allows you to continue your employment-based health insurance for at least 18 months after you lose your job, so long as you pay the full premiums yourself. Well, Bill was almost at the end of his 18 months. He had started receiving Social Security when he left his job, but his Medicare wouldn't start for another 11 months. He was facing the possibility of being uninsured.
Bill knew that he could get an 11-month extension of his COBRA coverage if he informed his employer that he was found disabled by Social Security. The law says if Social Security finds you disabled within 60 days of the date that you originally took COBRA, then you can get the 11-month extension (that way you have COBRA coverage until your Medicare starts). All you have to do is notify the people in charge of your COBRA coverage within 60 days of receiving your disability award letter from Social Security.
Well, Bill did notify the benefits office right after he received his Social Security disability notice. He was told not to worry about it; he should just remind them toward the end of his initial 18 months of COBRA. In the ensuing months, he was told the same thing several other times by other people in the benefits office. Then, with only a month left in his COBRA coverage, the benefits office told him that it was too late for him to ask for the 11-month extension!
The problem in Bill's case was that the benefits people had told him everything over the phone; he had no written proof of what he'd been told. Nonetheless, we helped him write an appeal letter, explaining that he had relied to his detriment on information he was given from the people who are supposed to know better. And two weeks later, his 11-month extension was approved.
Cases like this remind us why it's so important for the AIDS Legal Council to respond quickly to client's concerns. Bill didn't have to wait several weeks for an appointment to see us. We didn't have to send his case through any supervisory committee for approval. Bill called and talked to a Council paralegal immediately. The paralegal advised him to write up an appeal letter and email it to the Council. The next day Bill's email showed up, the paralegal made a few small changes, and advised Bill to submit his appeal. That's all it took for Bill to maintain his insurance coverage.