Ann Fisher Gets Yet Another Award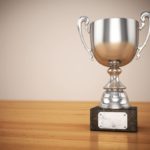 It seems that our executive director Ann Fisher's all-around fabulousness is getting more attention these days. To wit: she's just been awarded the 2009 Community Leadership Award from the Illinois State Bar Association. Given by the ISBA's Committee on Sexual Orientation and Gender Identity (SOGI), the honor recognizes individuals for efforts to foster understanding of lesbian, gay, bisexual and transgender (LGBT) people and their issues of concern.
Ann received her honor last week at the ISBA's 133rd Annual Meeting in beautiful downtown Fontana, Wisconsin.