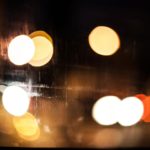 AIDS Legal Council of Chicago's 2009 Advocates of the Year have been announced. And what a lovely crew they are! If you want to help us honor the work they've done on behalf of people with HIV, come to our Advocates of the Year party on Tuesday, May 5. It'll be at the fancy schmancy offices of Playboy Enterprises, 680 N. Lakeshore Drive. The party starts at 6pm, and general admission is only $80. Come on, call us at 312-427-8990 and reserve your spot today.
Here are this year's winning advocates:
As pharmacy manager for Walgreens at Northstar Medical Center, Swarup Mehta has gained the trust, respect and admiration of patients and colleagues alike. His attention to patients' needs, in-depth knowledge of HIV treatment and willingness to navigate the bureaucracies of the insurance industry ensure that thousands of people with HIV get the information and medicines they depend on to survive.
Ann Dunmore

— Outstanding Advocate in Client Services.
For years, Ann Dunmore has been a tireless champion for people with HIV in the south suburbs. Her determination to bring better health services to her community led her to play an instrumental role in starting the South Suburban HIV/AIDS Regional Coalition. She has continued to grow as a leader and administrator over the years, becoming one of the most respected advocates for the health needs of people in the south suburbs.
As CEO of Chicago House, Reverend Stan Sloan has shaped a vision for his agency that guides people with HIV away from homelessness and toward independence and self-sufficiency. His remarkable efforts to bring housing, stability and employment opportunities to people with HIV have earned national attention, most recently with the opening of Sweet Miss Giving's, a bakery that trains and employs individuals with HIV and other disabilities.
Peter McLoyd

— Outstanding Community Advocate.
From his first years as a volunteer at the CORE Center, Peter McLoyd has been going to extraordinary lengths to ensure that his clients with HIV receive the care they need. He developed a peer training program to integrate consumers to care, helped start a program to promote HIV awareness and prevention, and has addressed audiences nationwide with his wife to discuss issues that discordant couples face.
Linda Arnade — Outstanding Emerging Leader. Before graduating from college, Linda Arnade had already travelled the globe and written extensively about the impact of HIV on women worldwide. Now, through her work at Chicago Women's AIDS Project and her passionate advocacy for the health of women and girls, Linda is busy empowering women, training future leaders and promoting improved access and funding for sexual health services at home and around the world.
Northwestern University Dance Marathon — Outstanding Philanthropic Advocate. For 35 years, Northwestern University Dance Marathon has been one of the largest student-run philanthropies in the country. It has raised more than $1.4 million for local AIDS charities, including the Pediatric AIDS Ward of Children's Memorial Hospital and the Pediatric AIDS Prevention Initiative. This yes, NUDM will be dancing for Project Kindle, which provides free summer camping programs, recreational activities and educational services to children and families impacted by HIV.