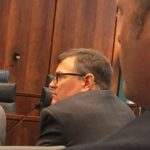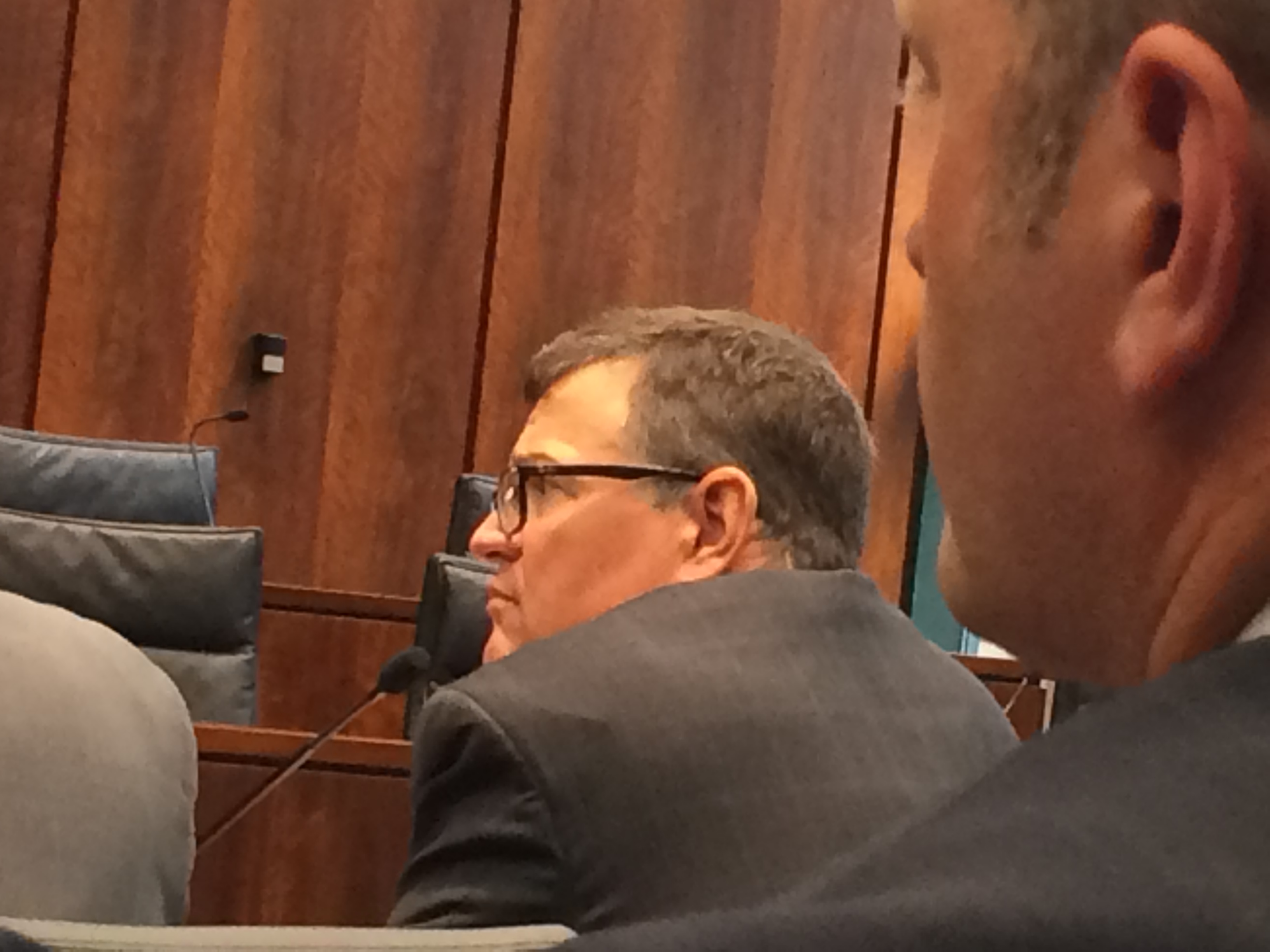 Legal Council for Health Justice continued its Medicaid advocacy yesterday. Executive director Tom Yates  presented "An Explanation of Consent Decrees," before Illinois General Assembly's Senate Human Services Committee chair Daniel Biss and senators Julie Morrison, Melinda Bush, William Delgado, and Mattie Hunter.
In an update to our earlier work in court, Tom noted that two consent decrees and an order from Judge Joan Lefkow state unequivocally that Illinois must make Medicaid payments without interruption or delay, despite the budget impasse. Another Aug. 31 court order additionally requires that the state of Illinois must provide, before September 2, 2015, an accounting of all such payments .
But the state has yet to comply.
As well, Tom warned that the state is limiting Illinois HFS programs, such as Early Intervention (EI), depriving families of a critical and cost-effective service that helps to close the gaps for infants and toddlers with disabilities and developmental delays. Families are receiving 3o-day notices of termination of services, which are only provided in a short window of a very young child's life. (Our Chicago Medical-Legal Partnership for Children program director testified on this very topic in the same room three weeks earlier — since nothing changed, the team mobilized to develop step-by-step instructions for these families to file state complaints on their "Upstream Health" website.)
Tom was joined by civil legal aid colleagues John Bouman of the Sargent Shriver National Center on Poverty Law, Barry Taylor of Equip for Equality, and Ben Wolf of ACLU. Bouman gave a brief history of consent decrees –an attempt by the federal court to force the states to comply with the federal law–and reiterated his own experience through the Beeks v. Bradley case, filed in 1991 and 1992 because of the budget impasse in Illinois at that time. Under Beeks, the state cannot say that it cannot pay providers who serve children.
Bouman conceded that the current state of Illinois "is not an ideal way to run things," but that consent decrees force the state to coordinate healthcare for those who need it most. Taylor shared his work with a 2011 court case (Ligas v. Hamos) that resulted in a consent decree that has served, thus far, 2400 people. Wolf enumerated five cases that can be best summed up as efforts to force the state to meet the needs of the politically powerless people.
All four spoke immediately following comments from the Governor's office: Tim Nuding (GOMB), Donovan Borvan, and Greg Bassi. Both Nuding and Borvan claim that the Governor's office is prevented from writing a balanced budget by the 80 consent decrees under which the state must labor. But, when pressed by Biss, Nuding conceded that only 10 of the current consent decrees mandate current spending through "autopilot funding."
Nuding further suggested that the state legislature lower the reimbursement rate for Medicaid payments to Illinois providers as a means to further reduce spending. The Legal Council believes this would have a chilling effect on the quality and accessibility of care available to Illinois' most vulnerable residents as well as ultimately creating more costly issues down the line.
Here's an excerpt from coverage of the hearing, "GOP, Democrats Keep Butting Heads."
"The hardest part about my job is I have to look into these parents' eyes daily as I evaluate their children, and I have to reassure them that we're going to do everything in our power to help their children," pediatric physical therapist Jamie Passaglia told senators.

"But because of this lack of funding, we're not going to be able to do that (early intervention work) much longer, and these kids will not get better without these services. I've seen it happen."

She told senators she wasn't asking for "feel-good funding. What I'm asking is you make an investment in the state of Illinois that will be returned manifold as these children grow up and become taxpaying citizens."