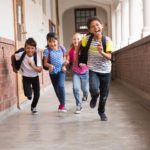 You may recall our client's debacle last month, when he contacted a large child welfare agency to begin the process of becoming a foster parent — and was told that his HIV status would make that impossible. (If you don't recall, you can read it here). The child welfare agency had sent him a letter explaining that the Department of Children and Family Services (DCFS) prohibits anyone with a "communicable disease" from being a foster parent.
Well, we contacted the attorney for the child welfare agency. To his credit, his immediate response was, "That doesn't sound right." After some investigation, the attorney assured us that it is not his agency's policy to turn potential foster parents away simply because they have HIV. In fact, the agency had worked with many HIV-positive foster parents in the past. What might have happened, he suggested, was a misunderstanding between his agency and DCFS concerning the definition of a "communicable disease." In Illinois, HIV is considered a sexually transmitted disease, not a communicable disease.
In any event, the attorney assured us that his agency would not eliminate our client from consideration as a foster parent merely because he has HIV. Currently our client is considering his options.