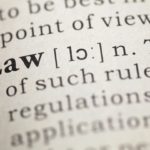 President Obama signed health insurance reform into law just a few minutes ago. Here are some important highlights from the new law.
Effective in 2010:
Employment-based and individual insurance policies will have to end pre-exisiting condition exclusions for children.
Individual and group plans will not be able to rescind coverage except in cases of fraud or intentional misrepresentation.
Policies can have annual caps on benefits only if allowed by the secretary of Health and Human Services.
Children up to age 26 can stay on their parents insurance (yeah, yeah, we know that 26-year-olds aren't children, but you get the point).
Small employers (under 25 employees, average salary under $50,000) who offer insurance get a tax credit.
A new national high-risk insurance pool will be available to people with pre-existing medical conditions who have been uninsured for at least six months. Maximum cost-sharing will be limited to $5,950 for an individual in the new pool.
Effective down the road:

Expand Medicaid eligibility to include everyone with income up to 133% of the federal poverty level without regard to whether they are disabled or living in a family with children.
Increase Medicaid payment rates for primary care to the Medicare levels.
End pre-existing condition exclusions and lifetime caps in all employer and individual insurance policies.
Provide subsidies that allow people with income up to 400% of the federal poverty level to buy insurance.
Require large employers (over 50 employees) to offer health insurance.
Create insurance exchanges which allow more choices and less cost in the individual and small group markets.
OK, discuss.