2011 Advocates of the Year Awards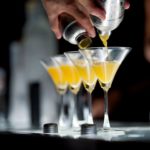 OK, kids, it's time for the season's swankiest event, the 2011 Advocates of the Year Awards. It'll be on Thursday, March 10 at 6:30 pm at the Joffrey Tower, 10 East Randolph Street, smack in the heart of the Loop. And we'll make it easy for you: order tickets right here.
Here are this year's honorees:
Arick Buckles
When Arick came to grips with his HIV diagnosis, he found himself embarking on a path of discovery that would allow him to overcome many personal challenges while becoming a fierce advocate for people with HIV. As a peer counselor, educator and advocate, Arick feels equally at home talking to policy makers about the needs of people with HIV as he does talking to clients about his own life, inspiring them to get the care they need. Arick Buckles personifies the spirit, commitment and hard work that define our Advocates of the Year.
Cathy Krieger
As The Children's Place Association commemorates 20 years of service, we pay tribute to its visionary president and CEO, Cathy Krieger. Under her leadership, The Children's Place Association has grown to provide an integrated array of services benefiting thousands of children, teens and mothers impacted by HIV. Its success in pediatric AIDS care has made The Children's Place Association an internationally renowned program with landmark projects around the world.
Blake Max, PharmD
Dedicated and hardworking hardly begin to describe Blake Max. As the HIV Clinical Pharmacist at the CORE Center, Blake has been an invaluable resource for patients, students and CORE Center providers who turn to him every day for his extraordinary knowledge on HIV medications and treatment. He is an advocate, an educator, a friend to his patients and colleagues and an unsung hero who brings expert, friendly, and compassionate care to people with HIV every day.
Jessica Terlikowski
As Policy Manager at the AIDS Foundation of Chicago, Jessica Terlikowski has led tough fights to promote sexual health, develop harm reduction strategies for drug users and help advocates in other Midwest and Southern states become more effective in their fight. She has fought to increase awareness and access to the female condom, and she played an instrumental role in forming the Illinois Coalition for Harm Reduction Providers to advance more effective health measures for people using drugs.
Kirkland & Ellis LLP
Friend of the Council Award
"Friend of the Council" cannot convey the special relationship between the law firm of Kirkland & Ellis LLP and the AIDS Legal Council. Kirkland & Ellis has been among the Council's earliest and strongest supporters, providing financial backing for our mission and pro bono legal services for our clients. It's commitment to community service has made Kirkland a source of outstanding board leadership at the Council, and we are delighted to show our gratitude with this special acknowledgement.
Special Performance by
Lisa Buscani
Lisa Buscani got her start in Chicago's performance poetry scene and ultimately became a National Poetry Slam Champion as well as a Pushcart Prize nominee for poetry. She has published one book of poetry, Jangle (Tia Chucha Press) and has been featured in numerous anthologies including Alive from the NuYorican Poets Café (Holt), The Complete Idiot's Guide to Slam Poetry (Alpha Penguin) and American Poetry: The Next Generation (Carnegie-Mellon Press). Lisa has produced three critically and publicly acclaimed solo shows ("Carnivale Animale," "At That Time" and "Solid Citizen") and has appeared on HBO, CNN, PBS, and NPR. She currently teaches at DePaul University.